August 14, 2023
Cosmetic vs Plastic Surgeons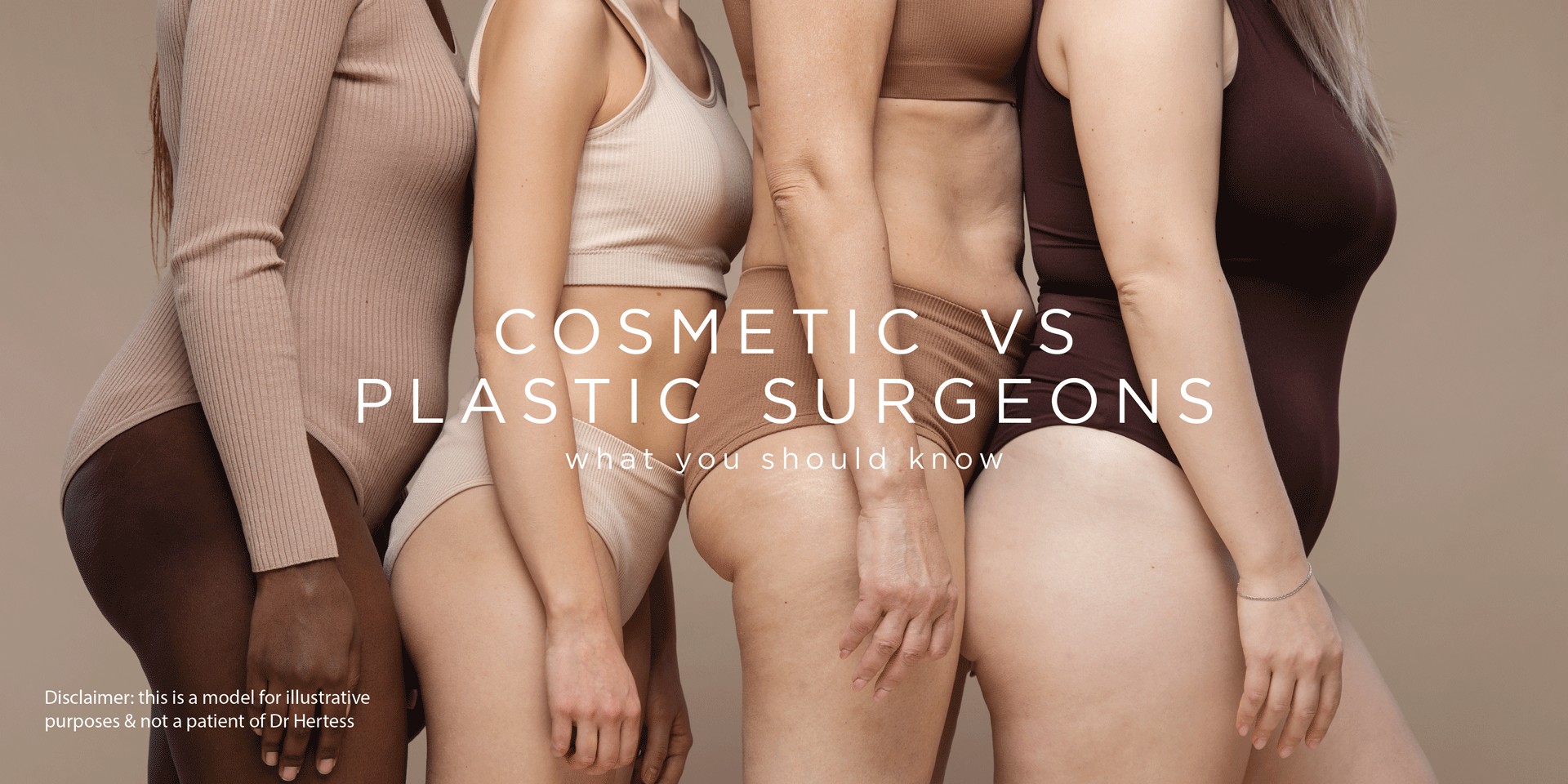 When looking into a major procedure like surgery it's important to know the difference between cosmetic surgeons and plastic surgeons. Cosmetic surgery is actually not a recognised speciality in Australia, even though many surgeons use this term in their marketing. Choosing a qualified plastic or reconstructive surgeon to do your procedure will have endless benefits, along with providing the best results, ultimate safety and minimise the risk of complications.
Let's look into some key differentiating factors about plastic and reconstructive surgeons:
To become a plastic and reconstructive surgeon, professionals are required to go through extensive training and education, including a Bachelor of Medicine and a Bachelor of Surgery (MBBS) Degree. Additionally, they need a residency in general surgery and a fellowship in plastic and reconstructive surgery. After passing rigorous exams, ongoing training and education is required to maintain their certification.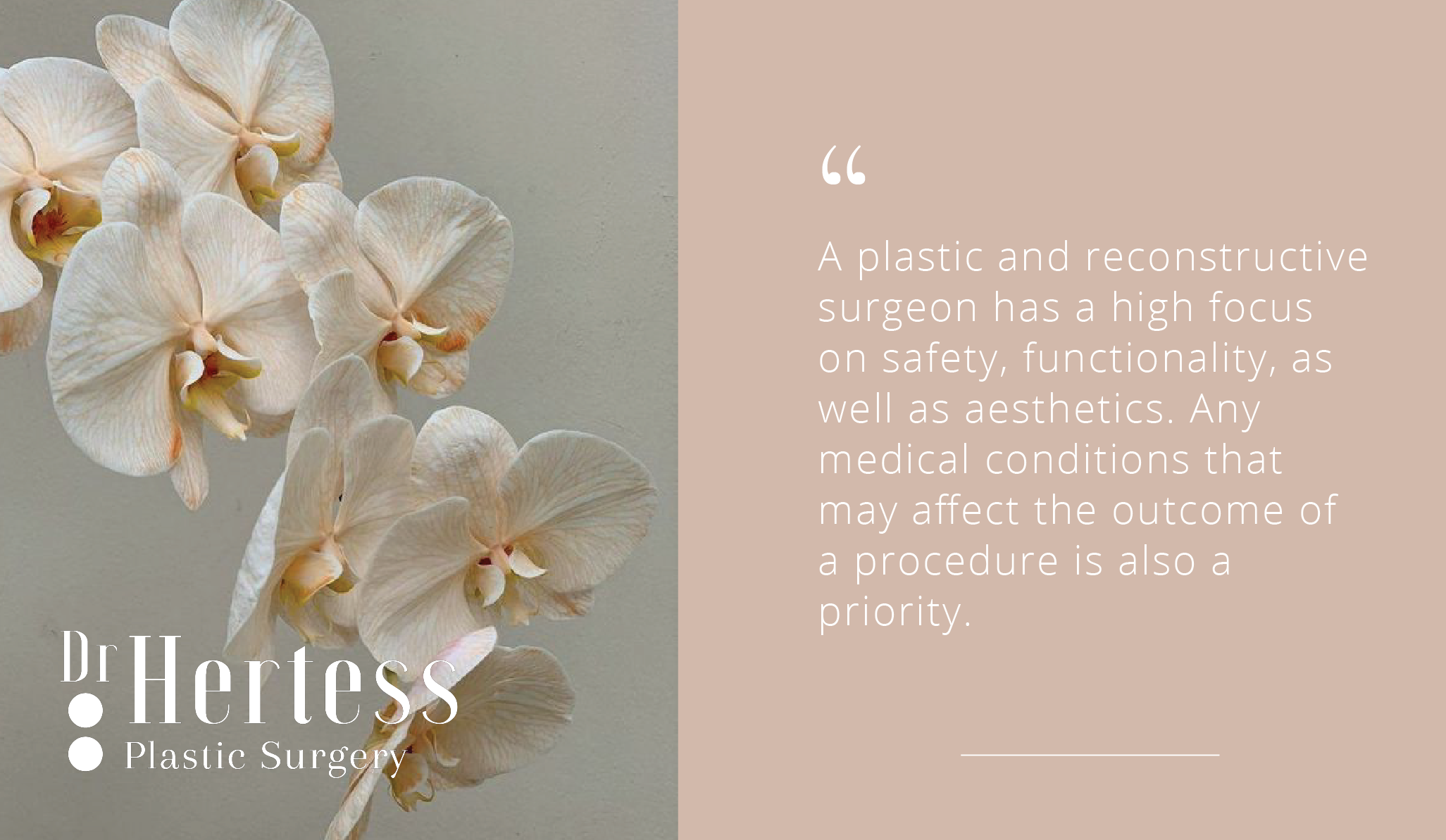 So what does this mean for the term 'Cosmetic Surgeon'?
There are no formal requirements for a doctor to call themselves a "cosmetic surgeon". This means that anyone with a medical degree can legally perform cosmetic procedures, regardless of their training or qualifications. This can put patients at risk of complications and suboptimal results.
Plastic and reconstructive surgeons have extensive experience in performing a wide range of procedures. Dr Hertess is a highly qualified plastic and reconstructive surgeon with over 27 years experience and has worked with patients who have a wide variety of needs and goals, each procedure is personalized with care and tailored treatment plans.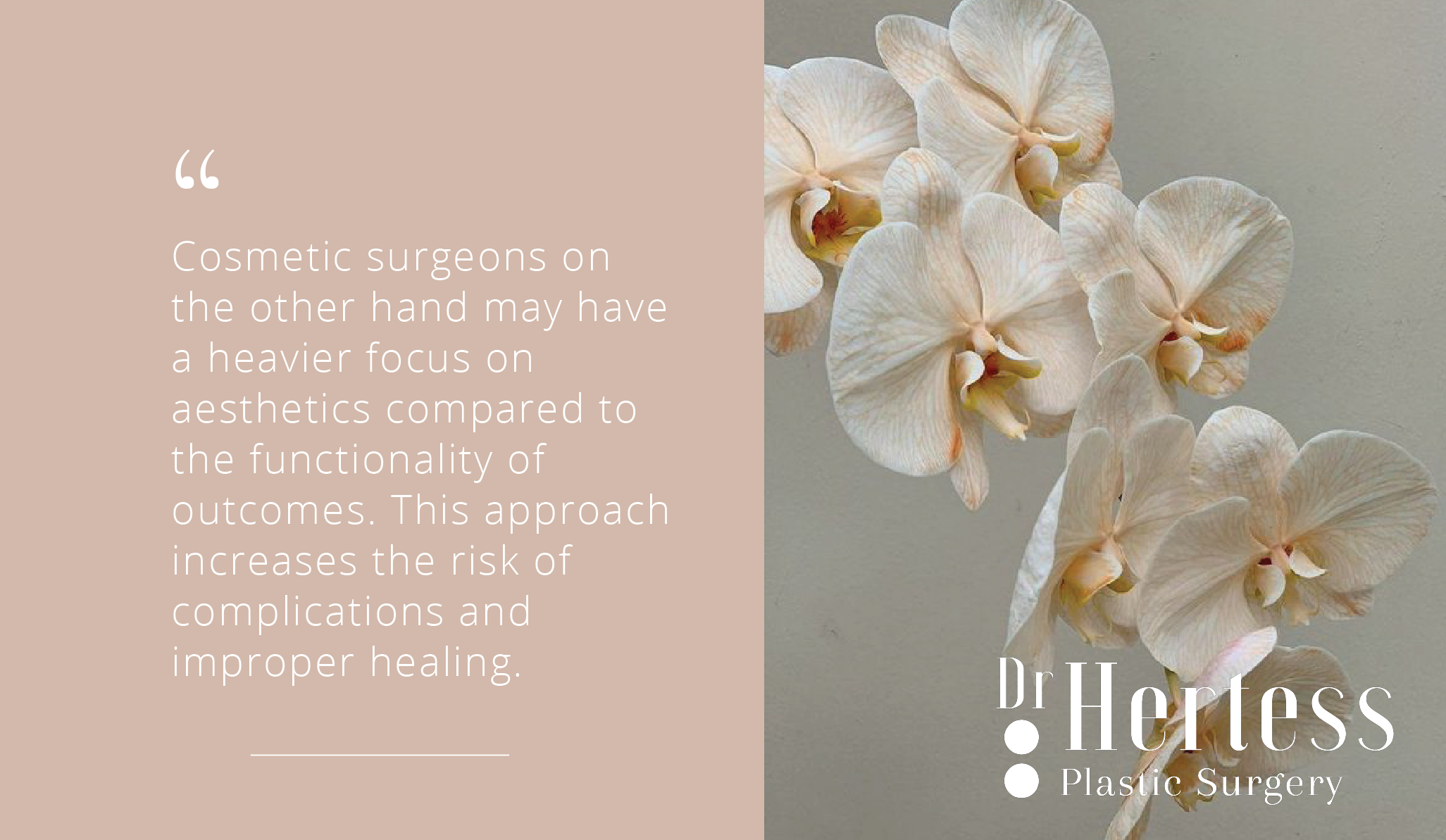 A plastic and reconstructive surgeon has a high focus on safety, functionality, as well as aesthetics. Any medical conditions that may affect the outcome of a procedure is also a top priority. Surgery is complex, and choosing a plastic and reconstructive surgeon can help ensure that your procedure is performed safely and effectively.
Cosmetic surgeons on the other hand may have a heavier focus on aesthetics compared to the functionality of outcomes. This approach increases the risk of complications and improper healing.
Plastic and reconstructive surgeons are equipped to deal with functional issues such as birth defects, trauma, and disease. They provide detailed and comprehensive care to their patients, ensuring both the physical and emotional aspects of the procedure are addressed.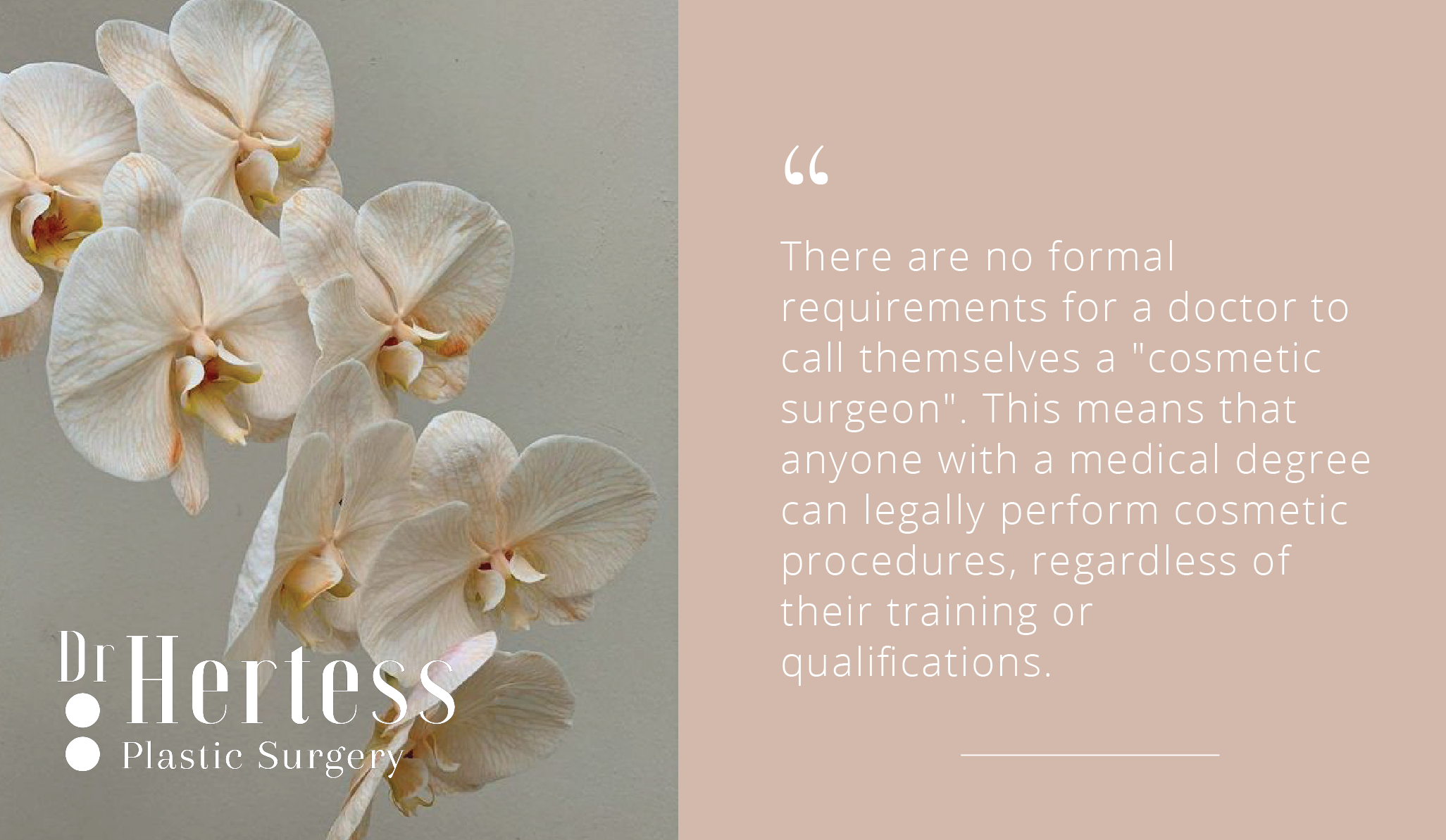 While cosmetic surgery is a widely used term and may seem like an attractive option for enhancing your appearance, it is crucial to do thorough research and opt for a qualified, experienced and caring surgeon. Safety should always be a top priority, along with the functionality and aesthetic outcomes of a procedure.
Dr Hertess (MED0001372020) Registered Medical Practitioner, Specialist Plastic Surgeon (Specialist Registration in Surgery - Plastic Surgery).